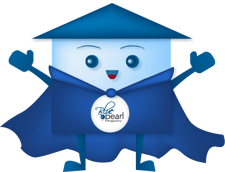 For years, Canadians have embraced home ownership as a reliable way to generate wealth and provide long-term stability for their family and future generations. On its own, owning a home does not automatically create wealth but over time, it can.
Picture a young family that has just enough cash saved to get a mortgage. As they build equity in their home over the years, they can borrow against that wealth to weather financial emergencies—a car breakdown, a family crisis, or whatever it may be. By the time their child is ready to go to university, they can afford to send them off into an adult life free of debt.
This is how your home can become the cornerstone of your financial plan. Here are several tips from Morty the Mortgage Mascot and our team that you can use to make your home your financial hero!