You put your house on the market and you're ready to reap the rewards from the sale. There's only one problem, your house is not selling. What are you doing wrong?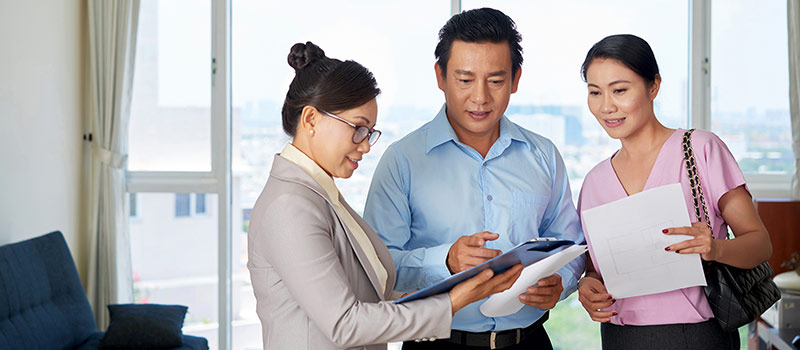 Here are five reasons why your home might not be selling.
1. Your Asking Price Is Too High
Almost everyone believes their home is worth more than it really is and would like to get more for their home than it may be worth. If potential buyers see comparable homes in your neighbourhood priced lower than your home, it's highly unlikely unless you have upgrades that would make your home unique that buyers will pay a higher price for your home. In this instance, you will need adjust your expectations and your sale price. Your home is only worth what someone is willing to pay for it based on market values. Be realistic, work with your Realtor on a reasonable price and your home will sell a lot faster.
2. You're Trying to Sell Your Home Yourself
A lot of people believe they will save money by trying to sell their own homes, but what often happens is the homes end up sitting on the market for a long time. This is because people don't often know how to show their homes in the best light. Sellers also might not see the problems a Realtor would notice. If you want to sell your home faster and probably for a better price, we recommend you engage the services of a Realtor.
3. Your Home Has Problems
Your home may have flaws that you do not see. It may be cluttered, dimly lit, have structural issues or require minor repairs. Whatever the case may be, seeing your home from the buyer's perspective is the best way to approach selling your home. Fixing these problems before you put your home on the market will decrease the time it takes to sell your house and allow you to potentially close the sale at the price you requested.
4. Your Home Isn't Staged
Even if your home is clean and in good repair, it can still be made more attractive to potential buyers. Staging is the process of making your house look more like a show home. This is done by first decluttering your home and potentially using fewer and smaller pieces of furniture to create space (among other tips and tricks). If you don't have nice furniture, you may want to rent some. When it trying to sell your home, appearances are everything.
5. Your Home is In a "Challenging" Location
When it comes to selling your home, location isn't everything, but it definitely helps. If you home is located near a highway, airport or train tracks, the noise might be discouraging to potential buyers. If this is the case, then you will need to review your listing price. Lowering your asking price or offering incentives may be the only way you can sell your home. One bright spot is with the increased competition in many regions in Canada, many potential buyers are looking at buying in "challenging" neighbourhoods that will gentrify in the future.
Remember, your home may not sell right away. Use these tips to help make sure your home sells faster and for a good price. Good luck!