Your Home is Your Financial Hero Series
For most owners, their home is their most valuable asset. To truly make your home into a hero and reap the rewards of equity gains, investing in a renovation or remodeling on your home could mean excellent returns on your investment.
Whether you are planning on selling your home in the near future, or if you intend to live in your home for a long time, a renovation project can be a great way to boost the overall appearance, utility, and value of your home.
Alas, not all renovations are created equal and some will provide you with more value than others.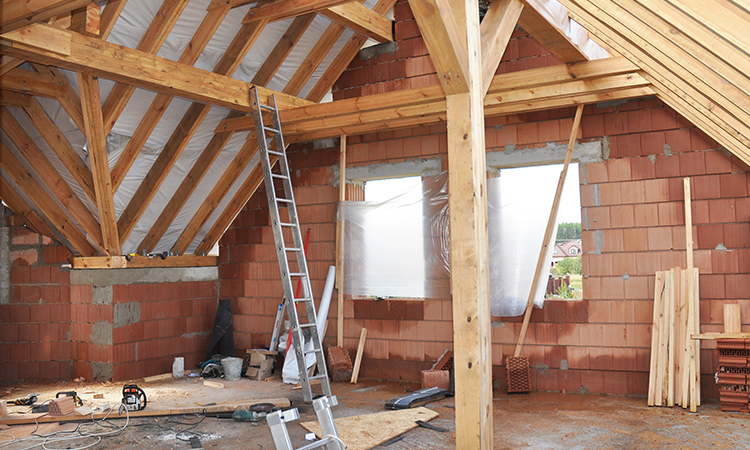 If boosting the value of your home by investing in structural and/or cosmetic upgrades you should consider funding one or all of these four renovation projects:
1. Finish the Basement
A finished basement can add a lot of value to your home – both in the resale value, as well as the extra space and functionality to your home: more bedrooms, more efficient storage, and more space to entertain.
2. Remodel the Kitchen
For most homeowners and prospective buyers, the kitchen is the focal point of the home. Having a dated or dingy kitchen could potentially lower the value of your home. Consider giving your kitchen a complete overhaul if you can afford it. If you are on a budget, a little paint and some new counter-tops can do wonders for the look and feel of your kitchen.
3. Install a New Roof
Though the initial cost can be high, installing a new roof will add immediate value to your home and protect your investment from the ravages of Mother Nature. A new roof can increase the energy efficiency of your home, boost its curb appeal, and make it more attractive to buyers in the future who will not want to have to deal with roof repairs.
4. Replace the Front Door
Replacing your front door is one of the easiest but most effective renovation projects you will ever undertake. By spending just a few hundred dollars on a new front door, you will make your home that much more inviting to both guests and potential home buyers. Your original outlay could potentially boost the value of your home by thousands.
Investing for the future
Even though a home renovation project can seem daunting at first, it will pay dividends in the end. By taking the time to maximize the value of your home, you can ensure that you receive top dollar for your home when it comes time to sell.
Interested in other topics in our Your Home is Your Financial Hero Series? Click here to read more.