We all know that we have faced a challenging year that none of us could have predicted. The outlook from well-known Chief Economist Benjamin Tal, "the next six months will be more difficult economically than the past quarter, but the Canadian housing market is expected to continue its V-shaped recovery." Now it's time to put the pieces back together.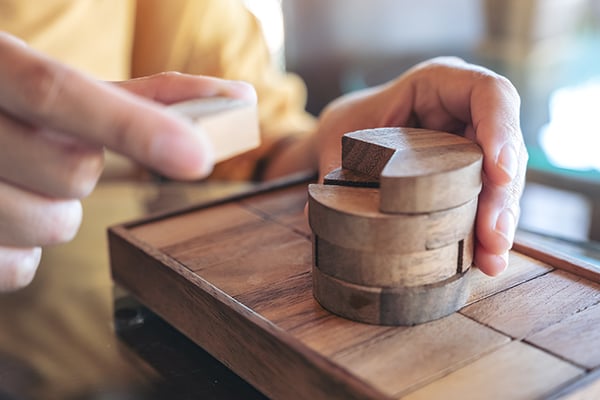 With the holiday season rapidly approaching and winter ahead, we want to provide you with some options on how you can maximize your holiday spending and meet current financial needs while continuing positive growth in your financial life. Especially if you are a homeowner or planning to become one soon.
The good news, and there is plenty
In March, fears over the COVID-19 pandemic and the subsequent lockdown most banks and other mortgage lenders cut their fixed rates from 3.95% to 2.45%. At the same time, variable-rate discounts were scaled back to just prime – 0.15% to 0.25%. By the summer fixed rates were setting historic lows. That led to a dramatic shift in mortgage selection by borrowers.
What does that mean for you?
Long-term low interest rates:

The Bank of Canada, in its recent Monetary Policy Report, suggested that rates won't be rising until at least 2023, which is when inflation is expected to return to full capacity.

Robust short-term government aid:

With many federal and provincial support programs such as the Canada Recovery Benefit (CRB) and enhanced EI for those recently unemployed along with many support programs for businesses such as Canada Emergency Business Account (CEWS) and Canada Emergency Wage Subsidy (CEBA), there are many options to help you out financially in the near term.
Put all the pieces together into a financial plan
To ensure you have your financial house in order, now is a great time to do a financial checkup and take a look at your goals for now and the future. At Blue Pearl Mortgage, we have many financial products that can assist you in reaching your goals.
Here are some options to help you:
The Quick Loan Program
Sometimes a small expense can become a big expense especially if it's unexpected and you don't have cash on hand to cover the cost. Do you need some short-term cash to assist with the holidays? Maybe shave off some credit card debt? We've all been there — a surprise vet bill, a car repair or a busted pipe in your home, to name a few instances. The situation might not require a large sum of cash to fix, but if it's more than you have on hand, you might need to borrow money to make up for the shortfall.
Our Quick Loan program provides you with a fast, short-term unsecured loan of up to $3,000 with no credit check. This can help your cash flow when you have an emergency or other situation where you find yourself strapped for cash. Just three quick simple steps to $3,000. Learn more and apply here.
Do the debt free dance and consolidate your debt
One of the best ways to gain solid financial footing is to decrease your outstanding high-interest debts, such as credit cards, car loans and other high-interest loans, into one lower monthly payment. This can help to get rid of your debt in a timely manner and increase your cash flow.
Refinance your mortgage or take out a second mortgage: With interest rates at near lows for the foreseeable future, this is an excellent option to clear up your debt quickly, improve your credit rating and provide you with one simple payment – your mortgage.

Consolidate your debt using a debt consolidation loan:

Interest only loans that typically offer 6-12-month terms. Interest rates will be higher than a typical mortgage, but substantially lower than credit card interest rates.
Consolidate your debt using a home equity loan: This is similar to a debt consolidation loan. A home equity loan is simply a short-term second mortgage loan that is designed to lower your interest rate and improve your credit rating. This then allows you to roll the debt back into a traditional mortgage at an even lower rate
Use a home equity line of credit: A home equity line of credit (HELOC) will have higher interest rates than a mortgage, but, will have fewer restrictions on when can pay it off. It also allows you to draw from the line of credit whenever you like unlike a traditional mortgage or a home equity loan, which are lump sum loans you take out all at once.
Click here to learn more about debt consolidation.
CHIP Reverse Mortgage
55 is the new 35! Are you 55 and older? Do you want to continue to live your best life on your terms? Fear not, if you are a homeowner who is 55 and over, a CHIP Reverse Mortgage could be just what you need. It's the simple and sensible way to unlock the value in your home and turn it into cash to help you enjoy life on your terms.
The benefits of a CHIP Reverse Mortgage:
A CHIP Reverse Mortgage is secured by the equity in your home. Unlike a traditional mortgage in which you make regular payments to someone else, a reverse mortgage pays you.
The big advantage with the CHIP Reverse Mortgage is that you do not have to make any regular mortgage payments for as long as you or your spouse lives in your home.
You can receive up to 55% of the value of your home. The specific amount is based on your age (and of your spouse), the location and type of home you have, and your home's current appraised value.
Click here to learn more and download our free Chip Reverse Mortgage e-book.
We are here to help!
No matter where you are in your financial planning, we are here to help you provide in-depth analysis and options of your financial plan including setting up short and long-term goals. We will then guide you through the process.
Let's setup an appointment to figure out your financial plan and kickoff the new year on the right path.