Have you ever thought about how you might pay for a costly emergency home repair or an unforeseen life event? There may come a time in your life when you might need to access large sums of cash quickly. Have you tried to borrow money recently? It's not quite so easy to do as it once was. Either you can't get it because your credit may be lacking due to temporary job loss or you have fallen behind on important bill payments or you don't qualify due to your "confirmable income" level not meeting lender minimum requirements - hands up self employed people and small business owners.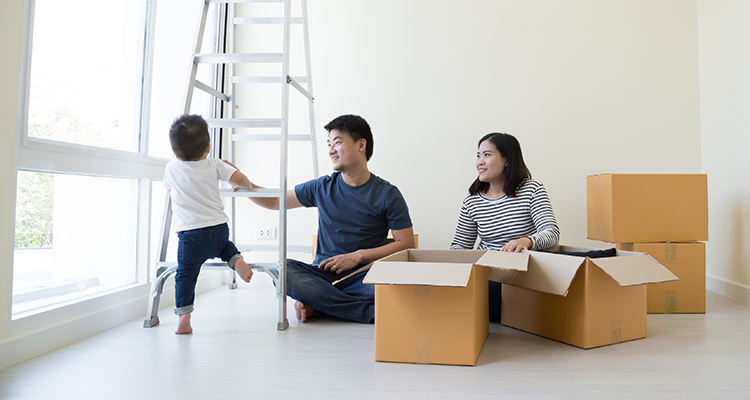 On the flip side side, does it make sense to borrow when money when you don't need it? Are you planning for home renovations, investments or looking to bolster your small business but are not sure when you will need money? Why would you pay interest on a loan that you don't need yet? A Home Equity Line of Credit (HELOC) is a great solution.
What is a HELOC?
A HELOC is a secured revolving line of credit registered as a charge against your home. The revolving part means the borrowed amount can go up or down to a specific limit similar to a credit card. The fact that it's secured by your home means there is a valuable asset behind the loan to give the lender additional safety of repayment. This, in turn, provides you much lower interest rates than traditional loans since a real piece of property is the best collateral available.

Government regulations stipulate that a HELOC cannot exceed 65% of the value of your home, unless in second position (a debt secured after your mortgage), in which case you can borrow up to 80% of the value of the property and qualifying must be done using the 5 year posted rate with a 25 year amortization. Payments can be as low as interest only but but any spikes in interest rates can throw off the most dedicated budgeters!

For example, you purchase a home for $500,000, make an $100,000 down payment and your mortgage balance owing is $400,000. The maximum you'd be allowed to finance is based on the value of your property, $500,000 with your HELOC is $325,000 ($500,000 x 65%). The remaining $75,000 ($400,000 - $325,000) would need to be financed with a fixed term mortgage.

Keep in mind, the interest rate on a HELOC is based on the lenders prime rate and will fluctuate as the prime rate goes up or down. The interest is compounded monthly instead of semi-annually as most mortgage payments are calculated.

In the majority of cases, HELOCs are done as refinances at renewal time. As you pay down the mortgage on your property and the value of the home increases, equity is created. This is typically when the equity is accessed because it now exists. Payments are usually monthly and are "Interest Only".

Watch this video from the Government of Canada that cleverly explains a HELOC.


Advantages of a HELOC
Once in place, a HELOC provides you access to funds which you don't have to re-qualify for so you can use the funds for emergency or scheduled repairs/renovations, investment loans, post-secondary school expenses and/or unexpected life events whenever you may need them.
Another benefit, is they are re-drawable. This means that as you borrow and repay your HELOC, you can re-borrow funds again, similar to a credit card. You can borrow for whatever reason, pay it down, then do it again. It unlocks the equity in your home to do things such as renovate or make large purchases.
HELOCs are fully open too, which means you can pre-pay the funds at any time without incurring a prepayment penalty. Furthermore, while the equity is on standby, there is no cost to you. For example, if you have a zero balance and a $400,000 HELOC, you will pay $0 in costs if you do not use the line of credit. If you borrow $1,000 from the HELOC then you start accruing and paying monthly interest on ONLY the funds borrowed.
HELOC's can provide leverage (when done safely) for the right investment opportunity(s). The interest paid is tax-deductible too when the investment asset is expected to earn income. The purpose for borrowing to invest could be in the stock market, a business, rental property, etc. Furthermore, you can even use the line of credit to borrow for a down payment on a second property, such as a vacation property.


Challenges of a HELOC
HELOCs are similar to credit cards and there can be a temptation for some people to use the available credit like an ATM machine. People that are "budget-challenged" and prone to spend should not apply for HELOCS. It's important to be disciplined when using a HELOC combined with a mortgage to avoid taking on more debt than you can afford to pay back.

HELOC's also have a higher cost of borrowing than a closed mortgage because they are fully open and they are compounded monthly. This can be mitigated through a combined product that allows for a Line of Credit and an amortizing portion. When a loan is expected to be paid down slowly over time it can be locked into a term at a better interest rate.
HELOCs can be a sound financial strategy
If used responsibly and with a sound strategy, a HELOC can have many advantages. Purchasing investments with a HELOC creates a tax deduction for interest paid. Renovating your home with a HELOC allows you to draw from it when you need it, only paying interest on the money used. Your children's education, buying a boat/car or putting a down payment on a vacation property can all be facilitated with a HELOC. A HELOC can be a great tool for investments, renovations and short term financing needs. Anything longer term, however, is often cheaper to choose a conventional mortgage with a variable rate. The difference in the lower interest rate outweighs the flexibility of the HELOC.
We are here to help
When buying a home, most people take a conventional mortgage with a fixed term and rate. The smart homeowner understands the power of a conventional mortgage combined with a HELOC and/or a stand alone HELOC and a mortgage. Understanding your needs together with a strong financial strategy can turn your largest debt into your greatest asset! Let's chat about what might be best for your financial situation. It's your mortgage. It's your life.
Interested in other topics in our Your Home is Your Financial Hero Series? Click here to read more.